A Legacy Passed From Generation
707 founder Chandru Baxani grew up in a family of tailors in India—his mother was a seamstress and taught him the trade. However, he always dreamed of moving to the United States. He wrote letters to Jackie Kennedy as a child, and when the Vietnam War rolled around, he knew that was his chance. Chandru tailored uniforms for American GI's in South Vietnam for 4 years before he crossed the ocean in 1969.

Chandru opened his first suit store in Rochester, the tailoring capital of the country at the time, but was denied permanent residency in New York. He moved to Richmond to be closer to the capital, where he could argue his case with a federal judge, and 707 was born.


707 got its name from the store's original location on Broad Street. Once the courthouse was built, Chandru moved his storefront a few blocks west to its current location. Only a few of the businesses around in those days on Broad Street have stuck around—707 is lucky to be one of them
When Chandru's son, Dayal, joined the business, they were mostly selling off-the-rack suits. But Dayal knew 707 could achieve the apex of luxury fabric and construction. Dayal's mom came from a legacy of suit makers as well and he used his family connections in China to learn the ins and outs of tailoring and suit construction.
He traveled to and from Hong Kong multiple times a year to meet with fabric producers, tailors, and factories. A few years later, Dayal brought the luxury of custom dressing and art of high-end suits to Richmond. Now Dayal can be one hundred percent confident that his suits are made using the finest fabric and the industry's best practices. "If you're going to do something, you have to be the best," he says.


Though 707 began with a specialty in men's suits, it has expanded into women's suits and apparel. Dayal's wife, Thao, spearheaded the women's line after heading the women's alterations department with her mother, a master tailor as well.
SCHEDULE YOUR CONSULTATION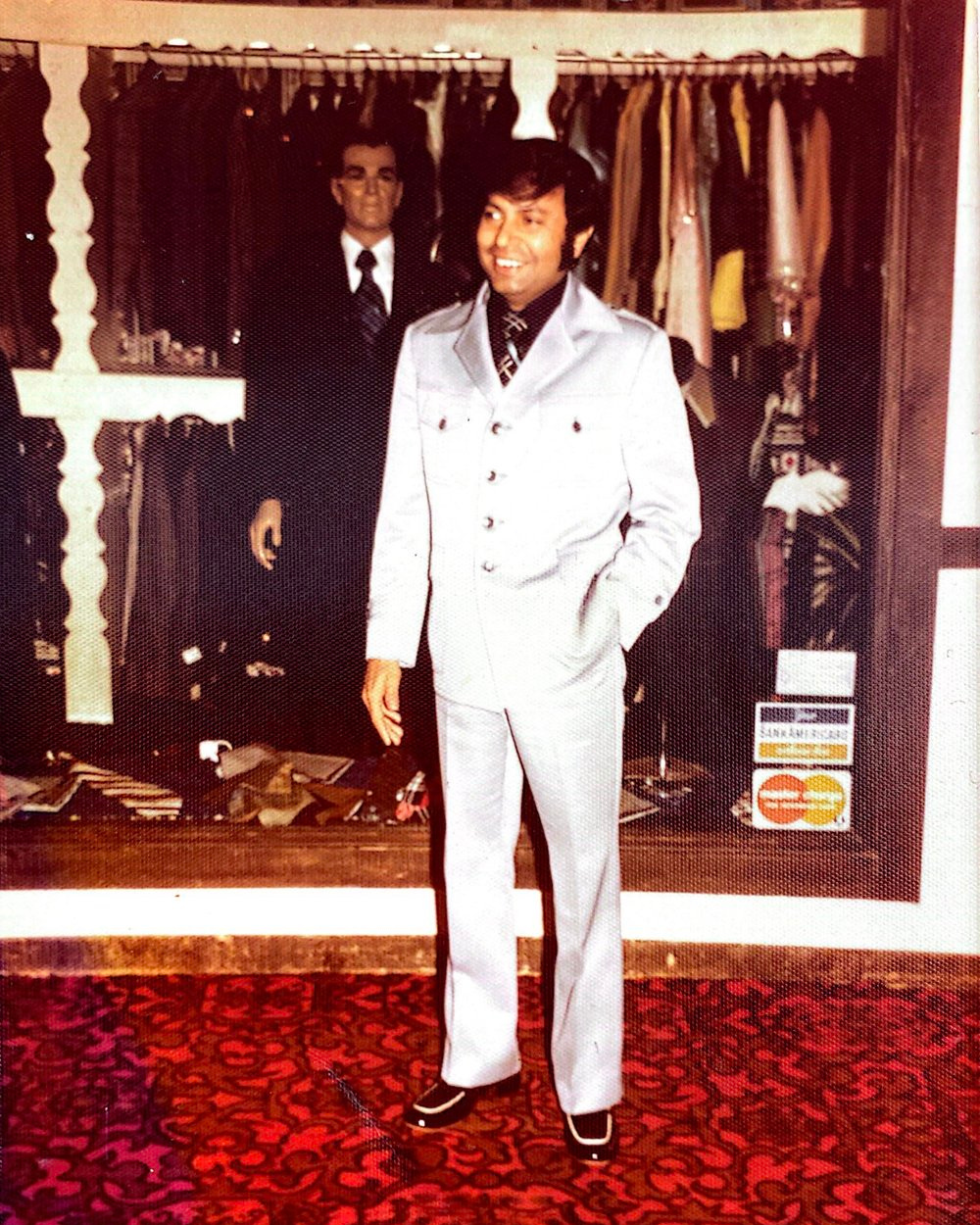 Our Team
Dayal Baxani
Chandru "Ben" Baxani
Thao Tran
David Hahn
Justin Uglow